Digital Marketing Services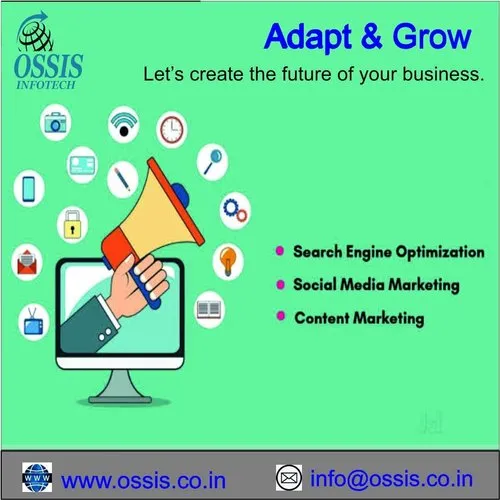 Location/City
PANIndia
Service Includes
Social Media Marketing
Functional Area
Digital Marketing
Mode of Advertisement
Online
Click to view more
Service Details
Marketing / Promotion Details
SEO, SMM and PPC
Business / Industry Type
Corporates/Manufacturers/Traders/Retailers/Small Business
Ossis Infotech Pvt Ltd, headquartered in Thane, Maharashtra, is a dynamic, adaptable, full-service digital marketing business that does not rely on gimmicks to attract new clients. Instead, we rely on our search engine optimization (SEO) and marketing abilities to attract new clients to our website.
We are not a static organisation. We have the knowledge and competence to create a bespoke website and employ a variety of digital marketing services to help any size of business.
So many other organisations take a one-size-fits-all approach, offering you the same strategic plan and cookie-cutter website as your neighbour down the street. We become an extended version of your team rather than just a vendor who blindly implements strategies.
Read More...
Looking for "
Digital Marketing Services

" ?